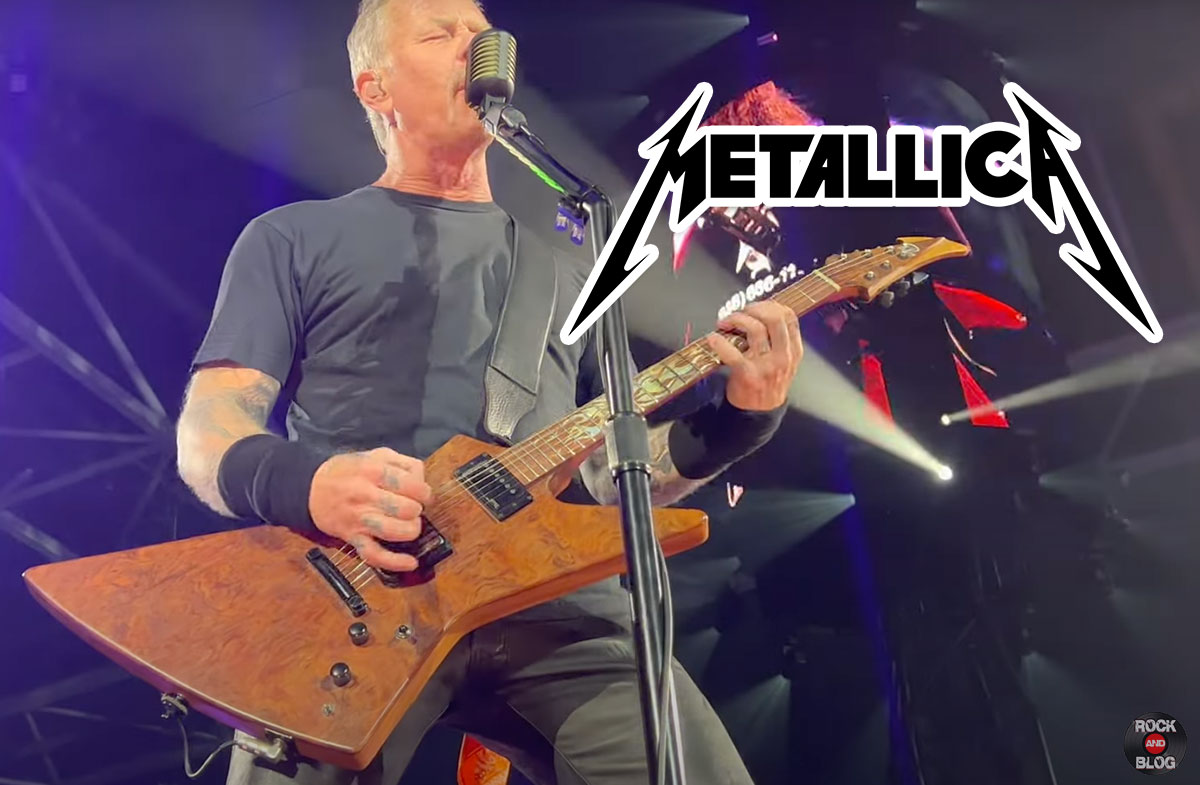 Detalles, Setlist y vídeos del primer concierto de la gira de METALLICA «M72» que ha despegado en Amsterdam
METALLICA ha dado el pistoletazo de salida a su gira mundial «M72» esta noche (jueves, 27 de abril) en el Johan Cruijff Arena de Ámsterdam, Países Bajos. La banda tocará dos noches en cada ciudad que visite – con cada «No Repeat Weekend» presentando dos listas de canciones completamente diferentes. La gira «M72» presenta un nuevo y audaz diseño de escenario que reubica el famoso Snake Pit de METALLICA en el centro del escenario, así como el pase de gira completa «I Disappear» y el debut de entradas con descuento para los fans menores de 16 años. Recordamos que esta gira llegará a España en 2024 y puedes hacerte con las entradas en Ticketmaster 
METALLICA lanzó el set de 16 canciones en Ámsterdam con «Orion», marcando la primera vez que esa canción abre un concierto de METALLICA desde diciembre de 2011. El grupo también interpretó dos nuevas canciones del álbum «72 Seasons» en directo por primera vez: «Screaming Suicide» y «Sleepwalk My Life Away». Otros temas de «72 Seasons» que se tocaron en Ámsterdam – «Lux Aeterna» y «If Darkness Had A Son»- fueron interpretados previamente por METALLICA a principios de este mes frente a una audiencia de estudio como parte de su residencia de cuatro noches en el programa de entrevistas nocturno «Jimmy Kimmel Live!»»Lux Aeterna» también se tocó durante el concierto benéfico de la banda «All Within My Hands» el pasado diciembre.
El setlist de METALLICA para el concierto del 27 de abril en el Johan Cruijff Arena de Ámsterdam, Holanda, fue el siguiente:
01. Orion 
02. For Whom The Bell Tolls
03. Holier Than Thou
04. King Nothing
05. Lux Aeterna
06. Screaming Suicide 
07. Fade To Black
08. Sleepwalk My Life Away 
09. Nothing Else Matters
10. Sad But True
11. The Day That Never Comes
12. Ride The Lightning
13. Battery
14. Fuel
15. Seek & Destroy
16. Master Of Puppets
Solo nos queda esperar a 2024 para poder hacerlo también en directo. Veremos cuánto repertorio se dedica al nuevo trabajo. Esperemos que mucho. Recordamos que Metallica volverá a España en 2024 n un evento histórico en el que la banda estadounidense ofrecerá dos conciertos en un mismo fin de semana: viernes 12 de julio 2024 y domingo 14 de julio 2024 en el estadio Cívitas Metropolitano de Madrid. Entradas a la venta en Ticketmaster (Más info de la gira y otras fechas en este artículo)
METALLICA está visitando un total de 22 ciudades diferentes de todo el mundo y tocando dos noches en cada ciudad.
Entre los teloneros se encuentran FIVE FINGER DEATH PUNCH, ICE NINE KILLS, MAMMOTH WVH, PANTERA, ARCHITECTS, GRETA VAN FLEET y VOLBEAT.
METALLICA promete a los fans que adquieran una entrada para los dos días que no verán la misma canción dos veces en un total de más de 30 canciones que abarcan los más de 40 años de carrera de la banda.
Cada fin de semana se ofrece una variedad de «Experiencias Mejoradas», que van desde el acceso a un meet-and-greet, tour de producción y escenario, comida y bebida en el lounge «Black Box» hasta la entrada anticipada al recinto y al Snake Pit. Vuelve el muy popular «Black Laminate», ahora conocido como «I Disappear Ticket», y es el pase definitivo para el fan que quiera escaparse con METALLICA durante varios fines de semana.
La compra de una sola entrada «I Disappear» te da acceso a tantas fechas de la gira de METALLICA en Europa y Norteamérica en 2023 y 2024 como tú elijas. Tú decides a cuántos conciertos quieres asistir en todo el mundo y durante cuánto tiempo, y METALLICA te lo pondrá lo más fácil posible.