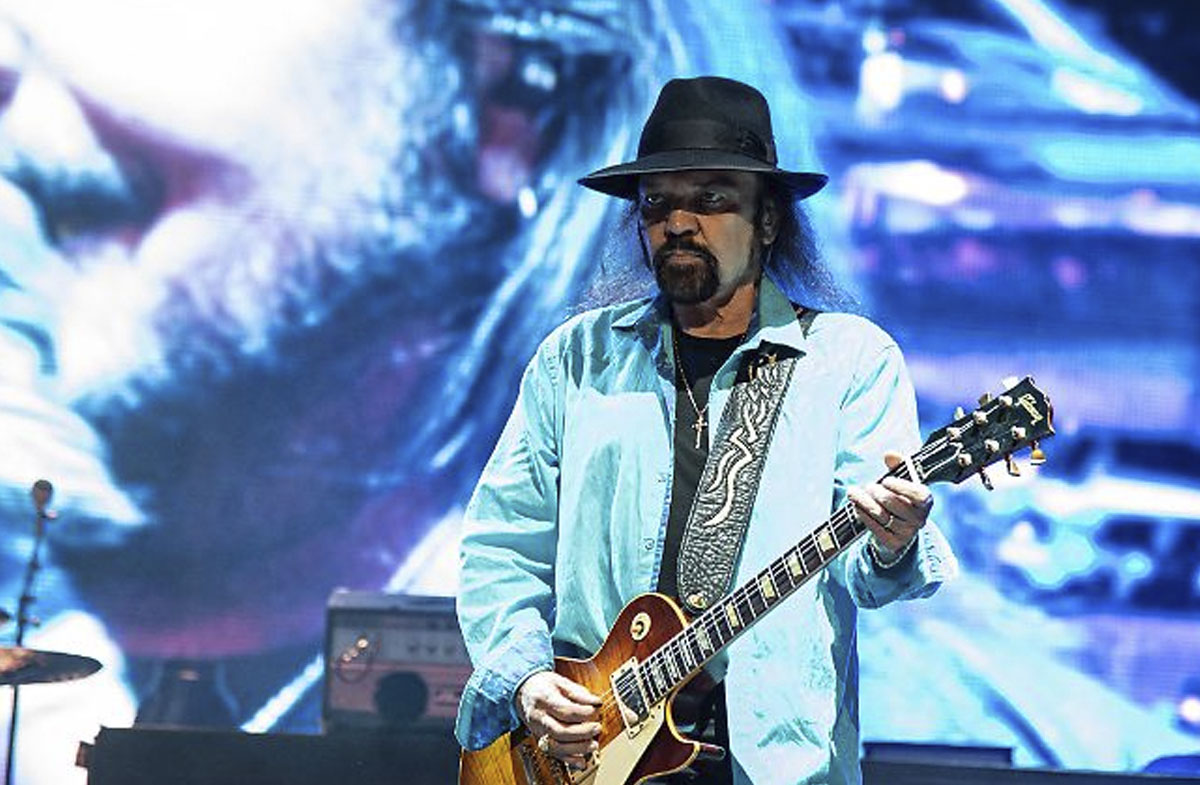 El guitarrista de Lynyrd Skynyrd Gary Rossington ha fallecido tristemente a la edad de 71 años
Gary Rossington, guitarrista de Lynyrd Skynyrd ha fallecido a los 71 años de edad. La banda comentó:
«Es con nuestra más profunda simpatía y tristeza que tenemos que avisar, que hemos perdido a nuestro hermano, amigo, miembro de la familia, compositor y guitarrista, Gary Rossington, hoy. Gary está ahora con sus hermanos Skynyrd y su familia en el cielo y tocando bonito, como siempre hace. Por favor, mantengan a Dale, Mary, Annie y a toda la familia Rossington en sus oraciones y respeten la privacidad de la familia en estos momentos difíciles. 🙏🏼🙏🏼🙏🏼»
Gary Rossington es uno de los miembros fundadores y guitarrista principal de la banda de rock sureño Lynyrd Skynyrd. Nació el 4 de diciembre de 1951 en Jacksonville, Florida, Estados Unidos.
En 1964, Gary formó su primera banda, llamada The Noble Five, junto con su amigo Bob Burns, quien luego se convertiría en el baterista de Lynyrd Skynyrd. En 1968, Gary y Bob se unieron a Ronnie Van Zant y Allen Collins para formar una nueva banda, que se llamaría Lynyrd Skynyrd. Gary fue el principal guitarrista de la banda y escribió muchas de sus canciones más famosas.
Lynyrd Skynyrd lanzó su primer álbum, «Pronounced Leh-nerd Skin-nerd», en 1973. El álbum fue un éxito inmediato, impulsado por el sencillo «Free Bird», que se convirtió en un himno para la banda y un clásico del rock sureño. Gary se destacó por su habilidad en la guitarra, que se convirtió en una parte integral del sonido distintivo de Lynyrd Skynyrd.
En los años siguientes, Lynyrd Skynyrd lanzó varios álbumes exitosos y realizó giras constantes. Sin embargo, en 1977, la banda sufrió una tragedia cuando su avión se estrelló, matando a varios miembros de la banda, incluido Ronnie Van Zant. Gary sobrevivió al accidente, pero sufrió lesiones graves que lo obligaron a alejarse temporalmente de la música.
Después de recuperarse, Gary continuó tocando con Lynyrd Skynyrd y también trabajó en proyectos en solitario. En 1987, Lynyrd Skynyrd se reunió para una gira de reunión, y Gary ha seguido tocando con la banda desde entonces. Ha sido incluido en el Salón de la Fama del Rock and Roll y ha sido elogiado por su influencia en la música del rock sureño.