PRIMAL FEAR lanzará su nuevo álbum de estudio «Code Red» en septiembre de 2023 y se desvela la portada y primeras fechas de gira
Los comandos del metal alemán PRIMAL FEAR celebraron su 25 aniversario con eventos selectos el año pasado, incluyendo shows en vivo y la reedición de su icónico álbum debut homónimo. ¡El tiempo también se dedicó a preparar un enorme asalto sónico llamado «Code Red» que se desatará el 1 de septiembre de 2023 a través de Atomic Fire! Producido por el bajista Mat Sinner y co-producido por el vocalista Ralf Scheepers, así como el guitarrista Tom Naumann, será mezclado y masterizado por el compañero de PRIMAL FEAR desde hace mucho tiempo Jacob Hansen en sus propios Hansen Studios en Dinamarca una vez más.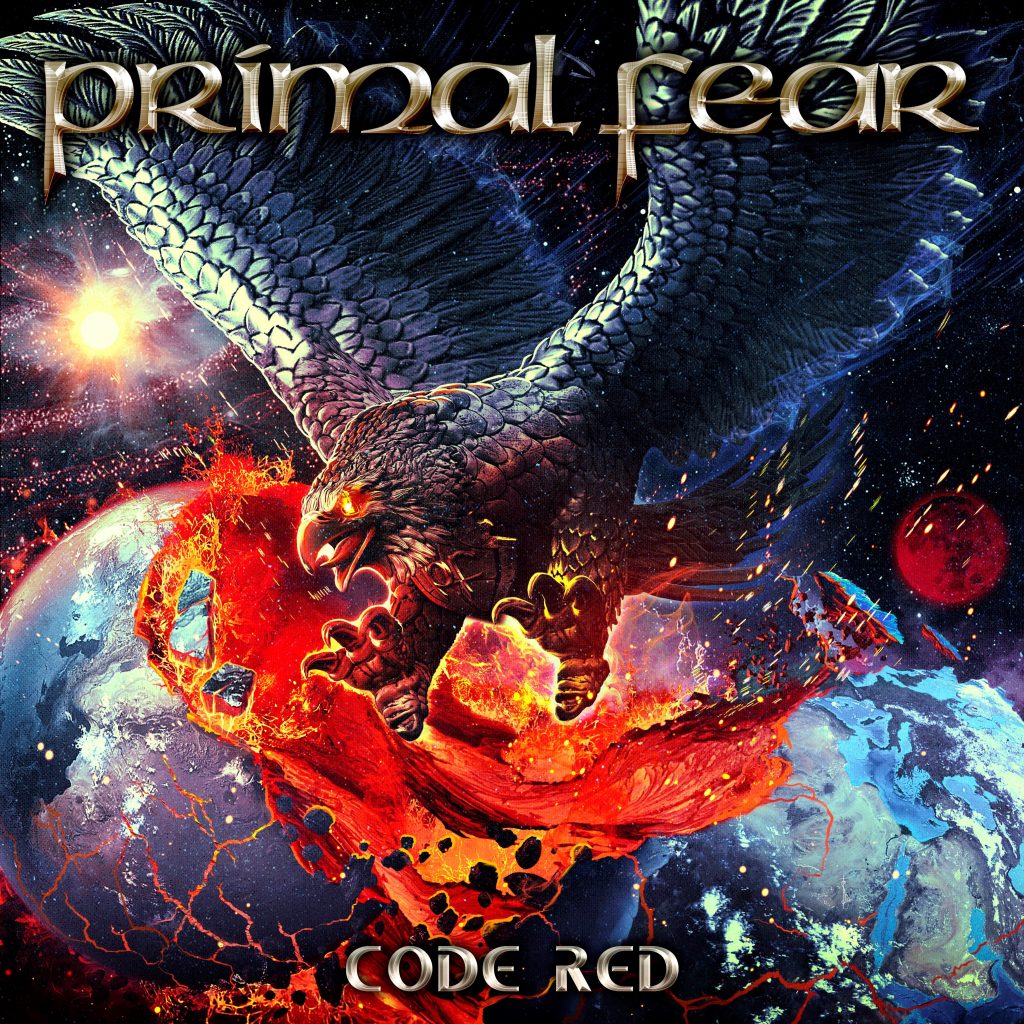 Para dar a los fans una primera impresión del álbum, que todavía está en sus etapas de grabación, el grupo ha revelado su portada que fue diseñada por Stan W. Decker («Angels Of Mercy – Live In Germany» (2017), «Apocalypse» (2018), y «I Will Be Gone» (2021) etc.).
PRIMAL FEAR no sería PRIMAL FEAR si no anunciaran también la primera etapa de su próxima gira europea (¡ver más abajo!). Comenzando con un show en el local Im Wizemann de Stuttgart, la gira también llevará a las «águilas» a muchos otros países además de Alemania y Suiza. Los invitados especiales en esta gira serán nada menos que los power metaleros alemanes THE UNITY (con miembros de GAMMA RAY, EDGUY, PRIMAL FEAR, etc.), con más fechas que se anunciarán más adelante.
Mat Sinner afirma: «El mundo está en estado de emergencia, una catástrofe sigue a otra. «Code Red» es nuestra declaración sobre el presente y el título de nuestro próximo 14º álbum de estudio, que se publicará directamente al comienzo de la gira, el 1 de septiembre. Según su título, será un disco pesado, potente y sin concesiones: ¡110% PRIMAL FEAR!».