Los iconos australianos del punk, The Hard-Ons, vuelven con un nuevo single, un álbum inminente y una gira europea
Golden Robot Records publicará el nuevo álbum de The Hard-Ons, «Ripper 23», en todo el mundo fuera de Australia el 2 de junio. El single, «Apartment For Two», sale a la venta el 5 de mayo. The Hard-Ons son Ray Ahn, Peter Black, Murray Ruse y el nuevo vocalista y compositor de You Am I, Tim Rogers.
El nuevo single, «Apartment For Two», es una explosión de pop-punk frenético; tres deliciosos minutos de guitarras chirriantes, batería machacona, bajo pulverizante, y encima, como un tirón de anillos semi-independiente, la intensa voz cargada de púas de Rogers. Una muestra perfecta de lo que son The Hard-Ons en 2023. La canción fue co-escrita por Rogers y Black.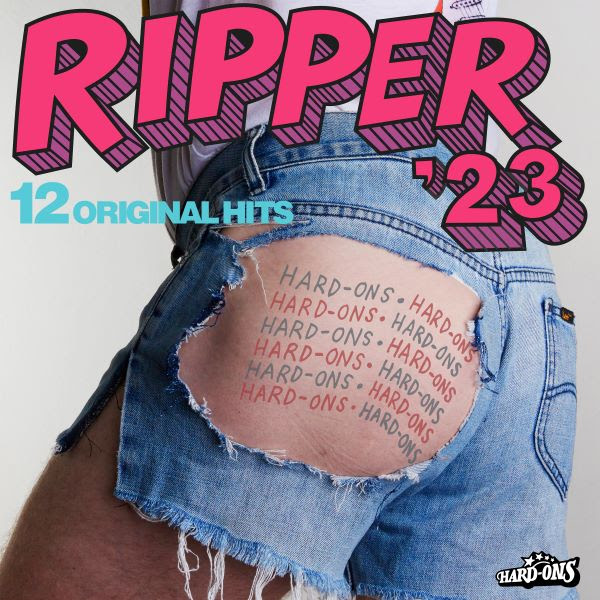 El vídeo de «Apartment For Two» fue producido y dirigido por Jonathan J. Sequeira de Living Eyes, y consigue la hazaña única de rendir homenaje tanto a un oscuro grupo musical ficticio de adolescentes de EE.UU., Mulligan Stew, como al músico electrónico pionero del Reino Unido y reconocido transplantador de rostros, Aphex Twin.
El álbum, «Ripper 23», es The Hard-Ons hasta la médula. Su decimocuarto álbum de estudio, «Ripper 23», es el segundo con Tim Rogers al frente, pero el primero con Rogers como miembro plenamente integrado, contribuyendo a la composición y los arreglos. La diferencia es palpable, y el álbum será una absoluta delicia para los oídos de fans antiguos, nuevos e indiferentes. El llamativo arte de la portada y el título del álbum son adaptaciones inspiradas de las burdas y escandalosamente sexistas recopilaciones de listas de éxitos de los años setenta exclusivas del mercado musical australiano (no, en serio, ¡échales un vistazo!). Pero en manos de The Hard-Ons, en realidad es un poco descarado.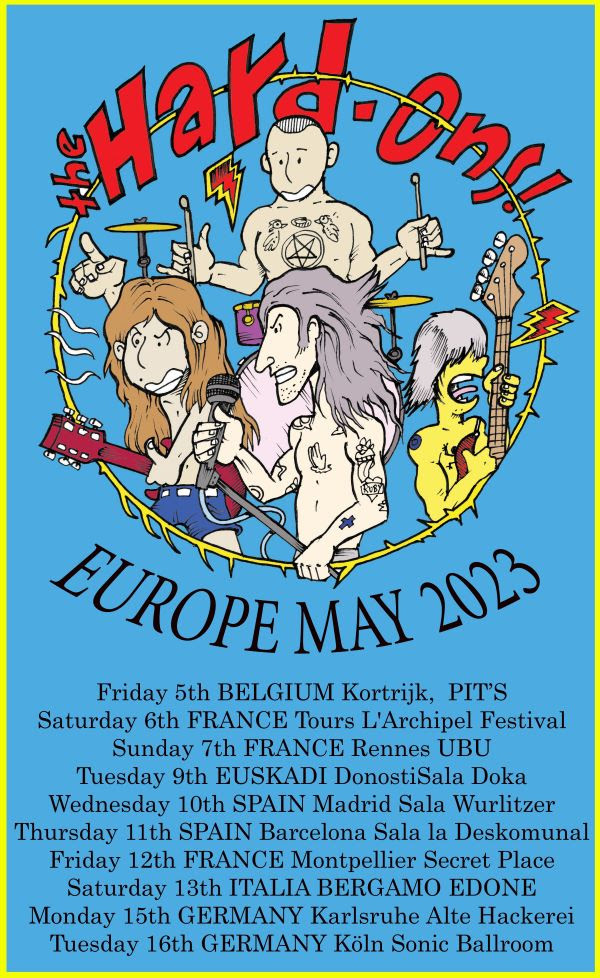 La banda se embarcará en una gira europea en mayo, que pasará por Bélgica, Francia, España, Italia y Alemania – su primera gira desde los tiempos pre-pandémicos, y una maravillosa oportunidad para volver a conectar con los fans de todo el mundo que han estado esperando a tener en sus manos los nuevos Hard-Ons durante algún tiempo …