Thy Art Is Murder visitarán nuestro país en dos fechas exclusivas en octubre presentando nuevo álbum
Los australianos Thy Art Is Murder son desde hace casi veinte años uno de los cabezas de serie del deathcore a nivel mundial. Prueba de ello es su arrollador nuevo álbum hasta la fecha, "Human Target". Pero una banda con una base de fans tan numerosa en todo el planeta tierra sabe que tiene que estar a la altura del peso que tiene ser un referente en su estilo. Por eso, la banda de Sidney ya ha anunciado que editará nuevo álbum en el mes de septiembre de 2023.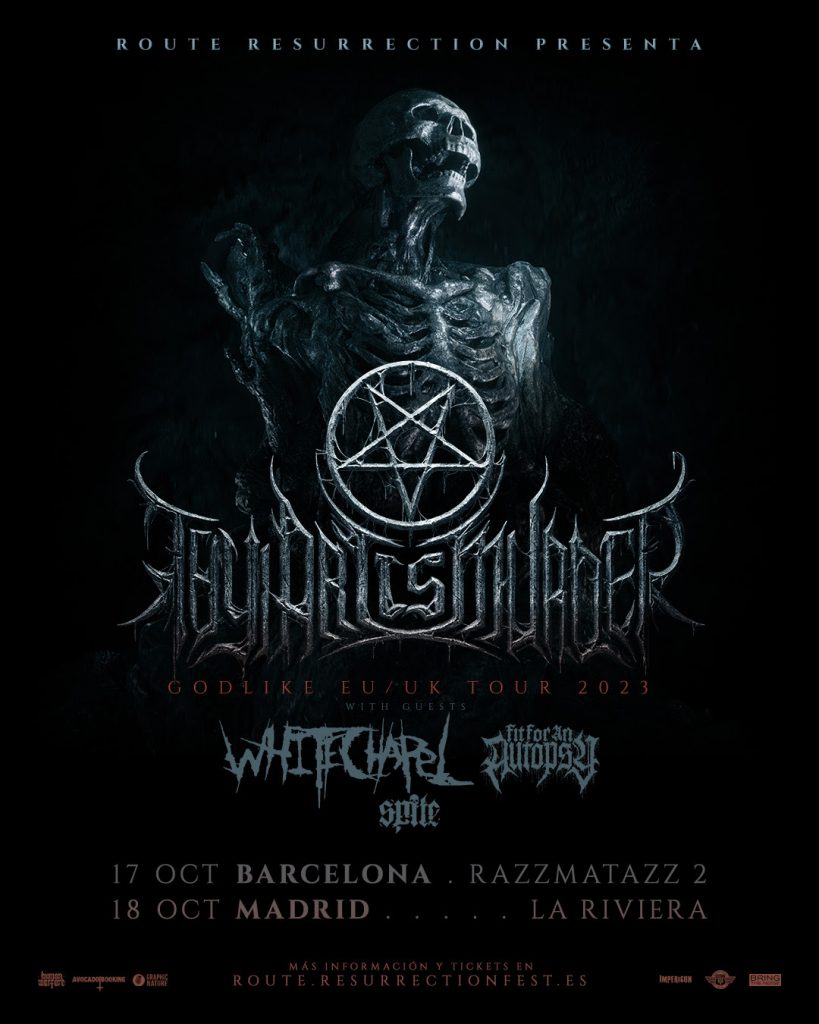 Y hoy tenemos el placer de anunciar que protagonizarán otro capítulo de Route Resurrection. Tan solo unas semanas después de editar su nuevo álbum, Thy Art Is Murder actuarán en Madrid y Barcelona en dos fechas exclusivas en nuestro país. Serán en la Sala La Riviera (Madrid) y en la mítica Razz 2 de la ciudad condal.
Junto a ellos podremos disfrutar de los estadounidenses Whitechapel, quienes demostraran su podería para todo fan del deathcore y el por qué de la gran acogida de su última referencia "Kin".
También contaremos con Fit For An Autopsy, quienes estarán presentando "Oh What the Future Holds" y con Spite, quienes han llamado la atención en toda la escena gracias a "Dedication To Flesh".
Las entradas se pondrán a la venta el próximo viernes 12 a las 11 a través de route.resurrectionfest.es .