Bruce Springsteen y su The E Street Band regresan a España y ofrecerán tres conciertos en junio de 2024
Bruce Springsteen y The E Street Band arrasaron en su gira europea el verano pasado y están listos para un emocionante regreso en 2024. La nueva gira, con 22 conciertos en estadios, comenzará el 5 de mayo en Cardiff, Gales, y recorrerá Irlanda del Norte, Irlanda, Inglaterra, Francia, República Checa, Italia, España, Países Bajos, Bélgica, Alemania, Dinamarca, Finlandia, Suecia y Noruega, culminando en el Reino Unido con un épico concierto en el Estadio Wembley de Londres el 25 de julio.
En España, los fans podrán disfrutar de Bruce Springsteen y The E Street Band en Madrid y Barcelona. Los conciertos están programados para el 12 y 14 de junio en el Estadio Cívitas Metropolitano de Madrid, y el 20 de junio en el Estadi Olímpic de Barcelona.
Las entradas para los conciertos de Madrid estarán disponibles a partir del martes 7 de noviembre a las 10:00h, mientras que para Barcelona, podrás adquirirlas a partir del martes 14 de noviembre, también a las 10:00h. Las entradas se pueden comprar a través de entradas.com. Los precios varían desde 65 hasta 128 Euros, dependiendo de la ubicación y la ciudad. El máximo de entradas por compra es de 6. ¡No te lo pierdas! Conseguir Entradas para Bruce Springsteen en España 2024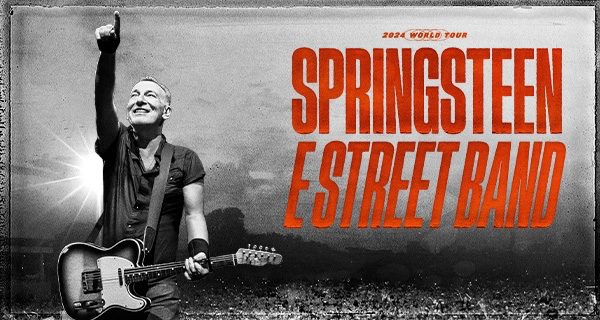 La gira europea de Bruce Springsteen y The E Street Band en 2023 fue un rotundo éxito, vendiendo más de 1,6 millones de entradas y recibiendo elogios de la crítica. No te pierdas la oportunidad de presenciar un espectáculo legendario. ¡Sigue todas las novedades en brucespringsteen.net y prepárate para un inolvidable viaje musical!