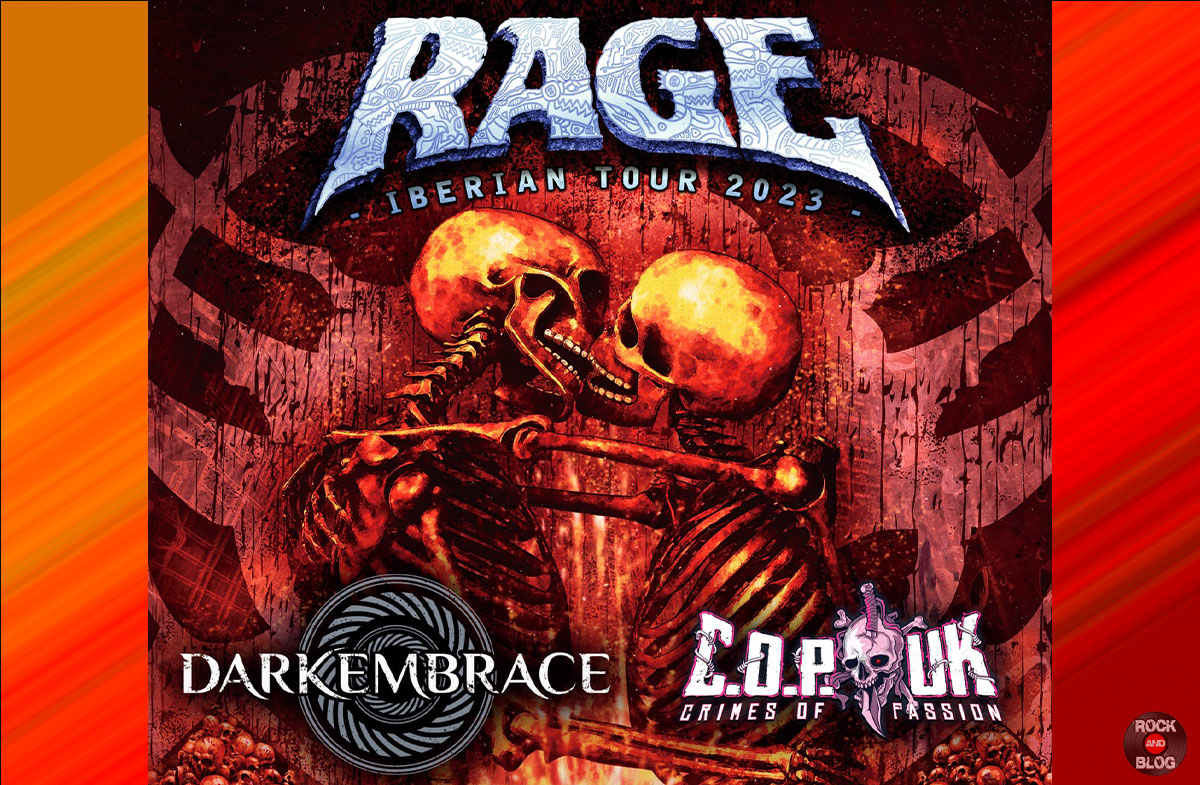 El próximo otoño llega RAGE a a la península presentando su «IBERIAN TOUR» 2023 y lo harán con Dark Embrace y Crimes of Passion
Los teutones capitaneados por Peter "Peavy" Wagner; Rage, lanzaron en septiembre del año pasado un EP llamado «Spreading the Plague», con dicho trabajo Rage alcanza la friolera cantidad de 25 discos publicados. Nadie puede negar que es una de las bandas de Metal mas prolíficas, manteniendo una calidad en sus discos y arrasando con sus directos por todo el mundo.
Tras pasar unos años desde la última visita en tour, de los alemanes Rage por la península, vuelven en septiembre a pisar España, además de la capital portuguesa.
Para esta ocasión, con unos invitados muy especiales, como son los gallegos Dark Embrace, que tras publicar su tercer disco «Dark Heavy Metal» el mes pasado, y estar recibiendo grandísimos elógios por parte de la prensa especializada, junto a grandes críticas por los «metalheads» de todo el planeta. Serán los acompañantes principales de Rage y presentará su aclamado nuevo disco por cinco ciudades ibéricas.
Pero no acaba así la cosa…desde Inglaterra estarán Crimes of Passion, mas conocidos como C.O.P. UK, banda de «Hard rock- Heavy metal», formada en 2005, con tres álbumes y varios Eps, viene a derrochar «Heavy metal» elegante y melódico.
Iberian Tour 2023:
Miercoles 20 septiembre- Lisboa- RCA Club
Jueves 21 septiembre- Vigo- Sala Rouge
Viernes 22 septiembre- Gijón- Sala Acapulco
Sábado 23 septiembre- Burgos- Sala Anden 56
Domingo 24 septiembre- Madrid- Revi Live