Las hordas power-metaleras de BLOODBOUND por fin llegarán a España en marzo de 2024 presentando su último álbum «Tales frrm the North»
El pasado mes de julio, la banda sueca Bloodbound lanzó su más reciente obra titulada «Tales From The North» a través de AFM Records. Este álbum presenta su característico sonido de Power Metal, pero con un toque épico que ha sido ampliamente elogiado por la crítica especializada. Después de verse obligados a posponer su gira anterior en España debido a problemas de salud, finalmente llega el momento de dar la bienvenida a Bloodbound de nuevo a nuestro país. Los fanáticos del Power Metal épico no pueden perderse estas tres paradas imperdibles.
Con el nombre interno de «Tales From The Spain», los suecos Bloodbound se presentarán en tres conciertos programados para marzo de 2024:
Viernes 15 de marzo: Barcelona, en la Sala Boveda.
Sábado 16 de marzo: Donostia, como parte del Euskal Metal Fest.
Domingo 17 de marzo: Madrid, en el Revi Live.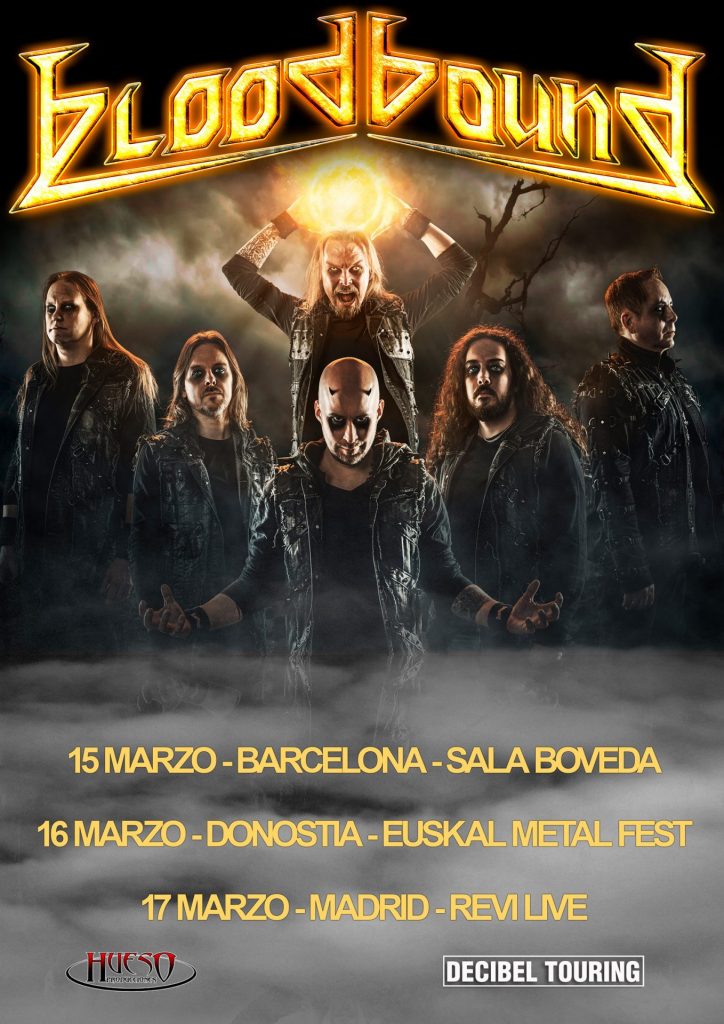 Pronto anunciaremos la banda que los acompañará en estas tres fechas, así que mantente atento para obtener más detalles sobre este evento de Power Metal con Bloodbound.