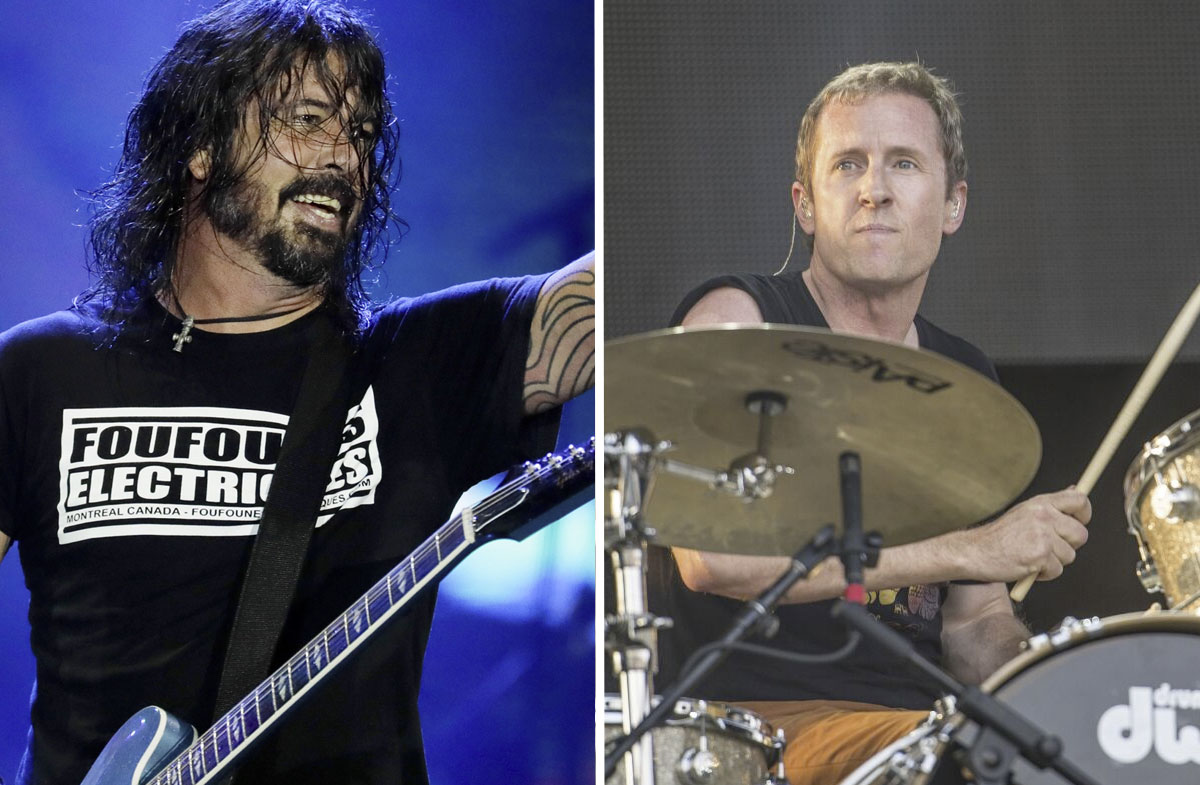 ¡Ya es oficial! Josh Freese se une a FOO FIGHTERS como nuevo batería de gira como sustituto del fallecido Hawkins
La banda reveló a Freese como parte de su nuevo equipo de gira el domingo (21 de mayo) durante una transmisión en vivo previa al tour llamada «Foo Fighters: Preparando música para conciertos». Freese fue presentado como el batería durante la transmisión en vivo después de las apariciones cómicas de Flea de RED HOT CHILI PEPPERS, Tommy Lee de MÖTLEY CRÜE y Danny Carey de TOOL.
Freese recientemente tocaba la batería para Danny Elfman, pero fue reemplazado recientemente por Ilan Rubin. Freese también estaba de gira con THE OFFSPRING hasta el año pasado, cuando el exbatería de SUICIDAL TENDENCIES, Brandon Pertzborn, lo reemplazó oficialmente hace poco más de una semana.
Freese reemplaza al antiguo batería de FOO FIGHTERS, Taylor Hawkins, quien falleció trágicamente en marzo de 2022 a los 50 años.
Anteriormente, Freese había tocado la batería con FOO FIGHTERS en los conciertos tributo a Hawkins en 2022.
Freese es un veterano batería de sesión que ha tocado con GUNS N' ROSES, A PERFECT CIRCLE, PUDDLE OF MUDD, NINE INCH NAILS, WEEZER, PARAMORE, THE REPLACEMENTS, Sting y THE VANDALS, entre muchos otros. También ha participado en más de 300 grabaciones que abarcan géneros desde el pop hasta el rock y el country.
FOO FIGHTERS lanzará una serie de fechas de gira a finales de este mes con un concierto en el Bank of New Hampshire Pavilion el 24 de mayo. También tendrán algunas paradas en festivales, incluyendo el Boston Calling el 26 de mayo y el Riot Fest de Chicago en septiembre. FOO FIGHTERS también se presentará en Bonnaroo en junio, Festival D'Ete De Quebec en julio, Outside Lands en agosto, Ohana también en agosto, y muchos más.
El undécimo álbum de FOO FIGHTERS, «But Here We Are», se lanzará el 2 de junio en Roswell/RCA.
Hawkins fue encontrado muerto en una habitación de hotel en Colombia, poco antes de que FOO FIGHTERS debieran tocar en un festival en Bogotá.
Hawkins había sido el batería de FOO FIGHTERS durante 25 años, tomando el lugar del batería original William Goldsmith en 1997. Le sobreviven su esposa Alison y sus tres hijos.
FOO FIGHTERS realizó dos conciertos tributo en honor a Hawkins. El primer concierto tributo tuvo lugar el 3 de septiembre de 2022 en el Estadio de Wembley en Londres. También se llevó a cabo un concierto en Los Ángeles el 27 de septiembre de 2022, que recaudó dinero para las organizaciones benéficas Musicares y Music Support